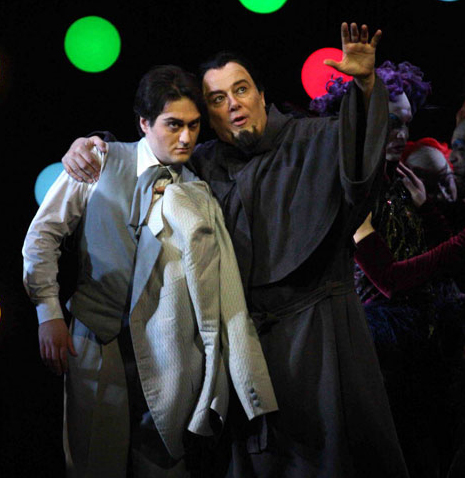 On Sunday January 27th, Distribution Digital Cinema (DDCinema), the joint venture between XDC, Qubo and Dynamic, jump started their operations by broadcasting a live performance of composer Arrigo Boito's opera "Mefistofele" from the Teatro Massimo in Palermo, Italy to 19 screens located in Belgium, Germany, Italy, Spain, Switzerland, The Netherlands, and the United Kingdom.
There was no official word on attendance of "Mefistofele" at any of the European theatres or how much tickets cost, but the Teatro Massimo, one of the largest opera houses in the world at 3,500 seats, was sold out with patrons paying top dollar to attend the opening night of the of the season and the first performance of a new production of Boito's only complete operatic work. The opera, originally based on Goethe's Faust, was beamed to cinemas via satellite and presented in high-definition.
In an oddly worded press release Elena Rasori, Project Manager of DDCinema seemed quite pleased with the event:
"'Mefistofele' was really fine, the singers were excellent and the image quality was really nice and colourful. The lights were modified for the video shooting and the quality was top rate. There was also an introduction by Madleyn Monti of the main artists with short interviews, as well as the plot in English and Italian."
DDCinema joins a growing number of digital cinema service companies and alternative content distributors delivering live opera and fine arts events to motion picture theatres. AccessIT recently announced they would be simulcasting performances of San Francisco Opera productions to theatres throughout the United States and National Cinemedia started the trend in 2006 by working with the Metropolitan Opera out of New York to do the same. DDCinema seems to be the first company focusing exclusively on broadcasting European events to European cinemas.
The DDCinema partnership was only announced in late December 2007 by the trio of companies as an alternative content distribution initiative. The company will specialize in distributing between 10 and 12 recorded fine arts events to movie theatres each year with a few live broadcasts in the mix. These days that seems to be either operas or ballets filmed in HD, though DDCinema hopes to expand their offerings to sporting events, stage products, concerts, documentaries and even television programs.
While it is nice to see opera making a resurgence amongst patrons, even if it's at the local multiplex, for such programs to be sustainable on an ongoing basis DDCinema may have to broadcast to more than 19 screens. Presumably the number of screens on which such content will grow over time along with XDC's install base and the adoption of digital cinema.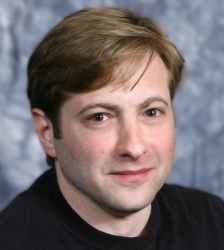 Latest posts by J. Sperling Reich
(see all)