As European digital cinema integrator XDC continues to negotiate potential virtual print fee (VPF) deals with Hollywood studios they are definitely signaling to the industry that they want to be prepared to move fast once such deals close. In a press release dated January 14, 2008, XDC announced that it was forming an official partnership with Film-Ton-Technik (FTT), the German based cinema services company. This seems to be a bit of an upgrade from their previous relationship labeled a "co-operation" by FTT.
XDC and FTT have been working with one another to install digital cinema equipment on 170 screens in Germany, Poland, Austria and The Netherlands. This represents just about half of XDC's 350 installations.
What does this mean for XDC? Well, should they start announcing VPF deals with major studios, (which they are expected to do within the next month or two), XDC is positioning themselves to move aggressively in regards to signing up exhibitors and installing equipment. As Thomas Rüttgers, the CEO of FTT, stated in the release, his company will allow XDC to offer exhibitors some significant technical services and support:
"Once a contract is signed, FTT will carry out a site inspection and survey, installation (including any related necessary infrastructure work and stereoscopic (3D) systems), on-site training, on-site annual maintenance visit and of course, if necessary, call-outs. The frontline/hotline and helpdesk for Germany and Austria is also completely serviced by FTT."
While XDC's main European competitor in the space, Arts Alliance, already having announced VPF deals with the likes of Sony and Paramount, the company is no doubt trying to make itself more attractive to both studios and exhibitors. One benefit to XDC is FTT's geographic diversity with offices or subsidiaries in Britain, Poland and The Netherlands. No doubt Arts Alliance can find a similar cinema services partner if they don't plan on doing the work themselves.
The announcement comes just a month after XDC announced it's new CEO, Serge Plasch, who came over from Screenvision Benelux.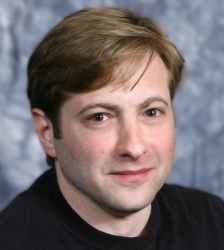 Latest posts by J. Sperling Reich
(see all)