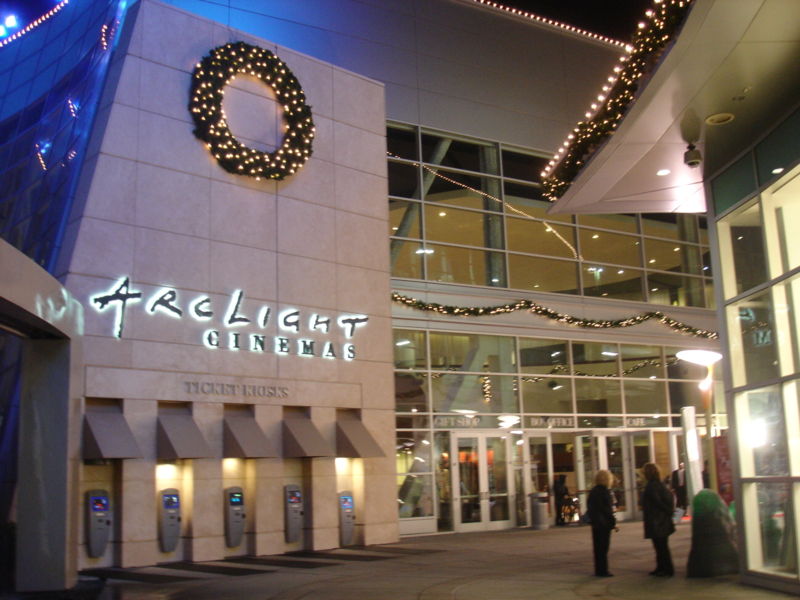 Can a movie theater make movies better? That was the question residents of the San Fernando Valley found waiting for them at the end of their driveway last Thursday. At least those residents who subscribe to home delivery of the Los Angeles Times. The question was posed on an insert folded into Thursday's paper advertising Pacific Theatres latest theatre opening; Arclight Sherman Oaks.
The Arclight Sherman Oaks is modeled after 14-screen, 140,000 square foot Arclight Hollywood which Pacific opened in March of 2002 next to the historic Cinerama Dome on Sunset Boulevard. At the time there was a great deal of hoopla over the new complex for a number of reasons, not the least of which was its USD $14 ticket price for prime shows and the USD $6 parking fee. Pacific eventually caved and picked up USD $4 of the parking fee which led some to speculate that the Arclight may be doomed due to its high operating costs.
Soon enough however, the buzz on Arclight Hollywood began to focus more on the theatre's superior customer service. Ushers will show you to your reserved seat and not only introduce each film, but wait for the film to begin to ensure the quality of the picture and sound. In addition, the Arclight has banned preshow advertising and does not seat latecomers more than five minutes after the movie has begun. Every auditorium is equipped with stadium seating and "exceeds" THX standards. Indeed, the Arclight has been cited as having the best sound out of any Los Angeles theatre by more than a few of the city's media outlets.
It has since become the premiere movie theatre destination in Los Angeles and has played host to events such as the AFI Film Festival, the Hollywood Film Festival and countless others. On any given weeknight it is not surprising to find a studio or distributor holding trade screenings there. The Arclight's restaurant, located in the lobby, is halfway decent and has certainly helped attract patrons. In fact, on weekends, if you want to see a movie at the Arclight Hollywood it is best to plan ahead. Lines at the ticket counters, ticket kiosks and concession stands are usually quite long and wading through the lobby packed with people can be chore.
So, while many in Los Angeles prematurely predicted a quick demise for the Arclight, Pacific has found a formula which has proven so successful they are opening their second complex about ten miles west in the Sherman Oaks section of the San Fernando Valley. Pacific has transformed its 16-screen 84,000 square foot complex in the Sherman Oaks Galleria, which opened less than 5 years ago, into an Arclight that contains all of the same services and features of their now renowned Hollywood facility, including the lobby cafe and gift shop. The full color, four page newspaper insert boasts in bold headlines
No Commercials – Period
Movies that Speak; Audiences That Don't
Users That Actually Usher
See Films The Way Filmmakers Intended
Our Movies Are Make-Believe; Our Butter Is Real
And that's just a sampling. The insert also highlights Arclight Sherman Oaks' "membership" program, essentially a loyalty program where patrons gain points for ticket and concession purchases which can be redeemed for. . . well, ticket and concession purchases. The one benefit is that members can also get points for eating at the restaurant.
So, with circuits throughout North America beginning to copy some of the tricks that made the first Arclight successful, specifically in regards to reserved seating, Pacific seems to have learned something companies such as Mercedes Benz and Ritz Carlton have known for years; customers are willing to pay a little more for luxury. Though in the Valley, patrons of the Arclight won't have to pay as much as those in Hollywood; tickets prices are 50 cents lower on weekdays and USD $1.25 on weekends. Though at $12.75 for prime shows they are still some of the most expensive movie tickets in Los Angeles.
The Arclight Sherman Oaks opened on December 14th. A third Arclight is rumored though no official plans have been announced.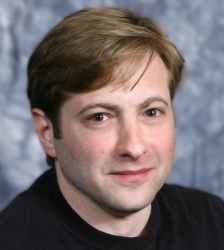 Latest posts by J. Sperling Reich
(see all)