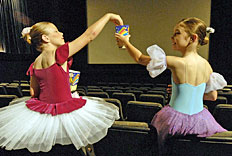 Last Friday evening the Australian Film Commission, through their regional digital screen network (RDSN), beamed a performance of 'The Nutcracker' live via satellite from Sydney Opera House towns across the country including Port Augusta, South Australia; Yarram, Victoria; Devonport, Tasmania; Katherine, Northern Territory; Wagga Wagga, NSW; Singleton, WA; and Albany and Hervey Bay.
Free tickets for the event, which had been announced back in September, were completely sold out within hours of their being offered to the public. The Australian reported that some young girls attending the high definition broadcast actually dressed in their ballet tutus. I suppose that's the same as young boys dressing up as wizards when they turn up at the theatre to catch the latest installment of the Harry Potter franchise.
No doubt the Australian Film Commission was taking its lead from such art institutions as the Metropolitan Opera in New York who began beaming their performances to theatres across North America and Europe last year. their series, The Met HD Live has been so successful that it will actually be broadcast in Australia starting later this month. Hopefully, the transmissions for the opera will be crisper than the images beamed for the Austalian Ballet's recent performance. Apparently, the screen detail grew fuzzy during certain moments.
The Australian Ballet, the company that put on the ballet in Friday evening, hopes to do more programs such as 'The Nutcracker Live!'. Patrick McIntyre told The Australian:
"We are aware that across the country there is a lot of interest in ballet that we want to engage with. Satellite is a great way to give an experience directly to the ballet constituency wherever they are in the country."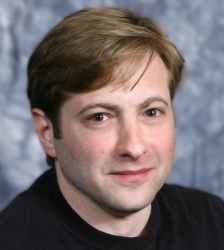 Latest posts by J. Sperling Reich
(see all)