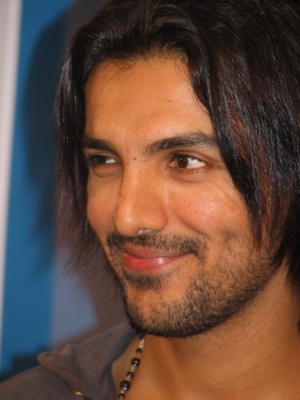 Whoever is handling public relations for Cinemax India, Ltd. deserves a wee bit of a raise after last week. The circuit's press release announcing the opening of their new four screen multiplex in Gandhinagar managed to be picked up by every major media outlet in India and quite a few outside the country. The major news here was that the complex, which opened December 1st, meant that Cinemax surpassed the 50 screen milestone. The exhibitor now how has 51 screens spread across 17 venues.
According to the release, as well as a couple of online news blurbs, the grand opening of the new Cinemax multiplex was quite the event, headlined by John Abraham. While many outside of India may not know who Abraham is (including yours truly), but apparently he's one of India's hunky movie stars and having him cut the ribbon at the open was news in itself.
The fourplex in Gandhinagar is the second theatre Cinemax has opened in the state of Gujarat. Their first was in a multiplex in Himmatnagar. The exhibitor has been busy of late, opening additional properties in Vashi, Nasik and Mumbai. Cinemax's theaters in Mumbai have often played host to movie premieres and the company is hoping that the Gandhinagar theatre will be able to attract similar events.
The press release described the new facilities in the usually adjective heavy language reserved for such announcements:
CINEMAX, Gandhinagar is a symbol of style with an attractive front foyer and intelligent lighting, along with top-of-the-line amenities. This glamorous multiplex will offer its patrons an out-of this-world experience. Superb acoustic sound systems will enhance each movie-watching experience. It is a four screen multiplex which seats 869 patrons and is home to Cinemax's very own style symbol – THE RED LOUNGE. Patrons can sink into their cozy sofas and savour personalized café service while enjoying their favorite movies.
There was only one quote in the release attributed to Devang Sampat, Cinemax's vice president of marketing and programming. It may be hard not to chuckle at the end of his quote, bit it's not hard to see why Cinemax has chosen him to be their spokes person given his ability to coin new words:
"We are here to provide movie enthusiasts, a complete state-of-the-art entertainment complex as quality entertainment and comfort are the hallmarks of Cinemax and will be for years to come. This multiplex will offer patrons an out of this world 'Cinemaxperience'."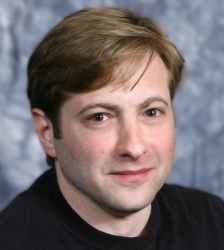 Latest posts by J. Sperling Reich
(see all)