Anyone who has had to distribute or exhibit American motion pictures in Latin America for any length of time has their opinion of dubbed versus subtitled prints. More often than not comedies and action movies are dubbed from English into Spanish. Of course all animated films are dubbed since children don't have to read subtitles to find out what Shrek or Buzz Lightyear are saying. And when these Hollywood films get dubbed into Spanish for the Latin American market the work is most often done in Mexico as journalist Lordes Garcia-Navarro detailed in a recent piece she produced for National Public Radio.
Garcia-Navarro recounts how Mexico has been the central hub for dubbing all English language films into Spanish for Latin America for nearly 60 years. Now with the onslaught of content being produced for television and DVD, Mexico is getting a run for its money from countries such as Argentina and Colombia. However most of Latin America has grown used to the plain-spoken accent provided by Mexican actors. As well, Garcia-Navarro points out that the actors in Mexico are more experienced at matching their voices to the actor's lip movements on screen.
The journalist interviewed two voice over artists including Jessica Ortiz who humorously proves she can play different and younger characters by raising her voice for each one. The more compelling interview was definitely Salvador Delgado. The 46 year old actor currently provides Hugh Laurie's voice for 'House' and has done the voice for Nicolas Cage in more than 20 films and for Denzel Washington in 13 movies. His voice also stood in for Russell Crowe's in 'Gladiator' and hearing Delgado drop into the deep baritone required to play the part it is easy to see why.
Despite providing the voices for A-list movie stars, Delgado has remained humble:
"We dubbing artists live in an anonymity all our lives. I'm passionate about this work because I can play a thousand different roles. Different every one. So my work is different every day."
You can hear the entire NPR piece here.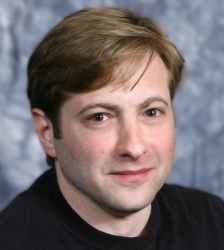 Latest posts by J. Sperling Reich
(see all)