Possibly in an attempt to wait for attendees to wake up and join the conference, it was the second panel discussion at the international day of ShowEast 2007 that was the most relevant to the what was on the minds of world wide exhibitors. Moderated by Bill Mead, the publisher of DCinema Today, the panel was titled "Issues Affecting Digital Cinema in the International Marketplace and What's in Store for 2008" and featured executives from some of Latin America's largest and most prominent exhibitors.
In what lasted about an hour, the discussion touched on topics such as trade tariffs, digital cinema penetration in the market, the incremental costs of deploying the technology and alternative content. In a seminar attended by a large number of Latin American exhibitors and distributors, Mead began by raising the issue that the region has a quarter of one percent (0.25%) of the deployments of digital cinema. He reasoned that because there is a higher contrast in the international arena over who benefits from digital cinema and who pays for it, that integrators have been "taking the low hanging fruit" by focusing on U.S. exhibitors.
Just how focused integrators such as Christie/AIX have been on the United States became clear when Wes Stalcup, manager of worldwide market and business development for DLP Cinema took the podium. His statistics were quite interesting. Of the 5260 digital cinema deployments in 42 countries around the world the breakdown was as follows:
United States – 3699
Europe – 687
Australia/Asia – 500
The breakdown between commercial theatres and post production or industry screening rooms is:
Commercial Theatres = 4,886
Production and Screening Room Facilities – 374
The top five countries behind the United States (in order) is:
China – 176
United Kingdom – 170
Germany – 156
South Korea – 150
Stalcup figures that 95% of the market is still open for digital cinema.
Thomas Molter, Warner Bros.' Senior Vice President of International Distribution, was quick to give the figures for Latin America, pointing out that there are only 13 screens in all of Mexico, Central America and South America. Even so, he claimed the studio is excited by the opportunity 3D presents given the incremental box office increases they have seen with the films they have released to date.
Alejandro Ramirez Magana, the CEO of Cinépolis agreed that 3D technology has potential in the Latin American market, specifically because most of the films being released in 3D are geared towards families. By charging a small premium for 3D films, Cinépolis has found that such films actually perform better. Now, Ramirez is so high on the technology that he committed to installing 3D systems with any future digital cinema deployments Cinépolis undertakes. And according to Ramirez such deployments may not be far off.
At ShoWest earlier this year, a consortium of Mexican exhibitors that includes Cinépolis, Cinemark International and Cinemex (the three largest Mexican chains) announced a plan to seek virtual print fee agreements from the major studios as a single entity. Citing Mexico as a perfect example of a country that could transition to digital cinema relatively quickly, Ramirez said negotiations with distributors have been going well and that the consortium hopes to have something to announce relatively soon.
Ken Higgins, vice president and head film buyer for Cinemark International was a little more reserved about the rollout of digital cinema in Mexico, where most of his circuit's 1,000 screens are located. "In Mexico, we have to decide what is best and will allow us to move forward," he said. "Until there is a solid decision we have to continue to move forward with 35mm." He stated that Cinemark will continue to purchase 35mm projectors for any new venues they open and that any digital cinema installations would be deployed side-by-side.
Higgins noted that Cinemark's customers who have seen films presented digitally have given the technology high marks, but points to the high cost of equipment and the lack of clean electricity in some Latin American countries as stumbling blocks to wider adoption. He believes the consortium of exhibitors in Mexico is actually the right way to approach the financing of digital cinema equipment to jump start a roll out. "I think exhibitors all need to work together," he stated. "It is easier on the distributors if these countries would all go digital at the same time."
One issue that Higgins would like any VPF deals to take into account is the different tax laws surrounding box office which vary widely from country to country. Besides taxes on grosses there are also import tariffs to worry about. In countries such as Brazil, tariffs are as high as 100% of the value of the equipment being imported.
Indeed, the economics associated with digital cinema are also driving Munir Falah's decision making. He is the Chief Executive Officer of Cine Colombia, the largest exhibitor in Colombia. Presently, his chain has one digital cinema screen in Bogata. Falah said that his digital screen cost him between 25% to 30% more than his analog screens, specifically in maintenance costs. One benefit Falah feels digital will bring is a decrease in piracy.
When the issue of alternative content was raised, all present agreed that any such content would have to be delivered through DCI compliant servers and projectors. This might make access to theaters more difficult for local filmmakers which could pose a problem in countries where there are quotas for the exhibition of local content. Falah reported that out of the 180 movies released in the Colombia last year, 10 were from Colombian filmmakers which accounted for 15% of his circuit's box office revenue.
Latin American exhibitors however seem to want to go with what is earning them 85% of their revenue; Hollywood studio films. "Studios want to go with DCI," Higgins said going on to talk about the high quality of digital cinema projection. "The studios have made the proper and right decision."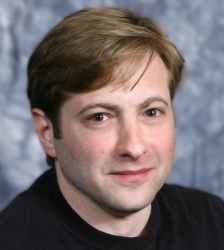 Latest posts by J. Sperling Reich
(see all)