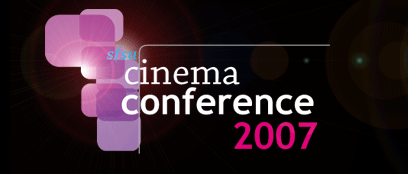 If you are looking for signs as to whether digital cinema is being taken seriously by the cultural inteligencia (and why wouldn't you be?), then you will be happy to hear that the Cinema Studies Graduate Student Association at San Francisco State University will be holding a two day conference titled "Shoot, Rip & Burn: Cinema's Digital Insurgency".
The conference provides the CSGA with a platform to debate the future of cinema given the influx of digital technologies that seem to have proliferated. Will digital cinema be the savior of cinema, or a plague upon its existence? Will this new technology make way for new cinematic forms and social change? For answers to these questions and more, turn up on November 1st and 2nd, 2007 at the August Coppola Theater (Fine Arts Building, Room 101) on the SFSU Main Campus where presentations by cinema studies graduate students from "around the world" will be given on the subject.
David Church, the president of CSGSA, feels that digital technologies have already begun to transform the art of cinema. "Digital cinema has been alternately heralded as a revolution, a revelation, and a curse," he says. "For cinema, the rise of digital culture still seems to raise more questions than answers, and this is why it remains a very necessary topic for analysis."
New media artist Lynn Hershman Leeson, who has won international awards for her photography, film, video, installation and net-based media art, has been invited as the keynote speaker. She will also be screening her latest film, Strange Culture.
For more information visit the CSGSA's website or email sfsucinema@gmail.com.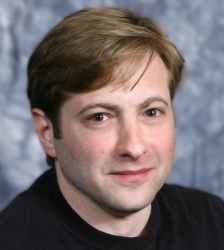 Latest posts by J. Sperling Reich
(see all)