Picture the following sentence at the start of a news article:
"With multiplex industry's soaring business and ominous presence, can the single screen cinema halls sustain its business?"
It wouldn't be a far stretch to imagine this sentence being ripped from a newspaper or magazine article about the motion picture exhibition industry in the early 1980s. However, the line actually was taken from an interesting, if awkwardly written piece by Rohan Rao, a journalist working in what appears to be Mumbai, India. Found on Rao's personal blog, it is impossible to tell where the article was originally published, though it provides a glimpse into the current state of India's exhibition industry.
As reported here previously, multiplex cinemas have begun cropping up throughout India and as Rao points out there is good reason for this trend. Exhibitors who open multiplexes are actually given deep tax incentives. To defend the tax waiver, the government released a statement that read (in part):
"Public at large these days prefer to see movies at home. Keeping in view this scenario, a concept of complete family entertainment centre has emerged, popularly known as a multiplex. However, these multiplexes are highly capital intensive, their gestation period is also longer and therefore, need government support and incentive."
The tax breaks themselves are actually quite extraordinary when you think that a single screen cinema must pay 44% entertainment tax, a municipal tax on the number of patrons that attend the theatre, a 12% education tax, a 15% percent road tax and a variable property tax. With all those taxes it's surprising India even has an exhibition industry. That may be why the government is entirely waiving such taxes for multiplex owners for the first three years and providing a 75% exemption for the next two. This leaves multiplex owners contending with operational expenses that consist primarily (60%) of electricity bills (65%), payroll and contingencies.
Rao quotes Vikram Chavan, Vice President of the Pune Exhibitors Association as saying:
"The tax waiver is going to kill us. Couple that with the nature of multiplex entertainment, which offers video arcades, bowling alleys and pool parlours, and distributors may well forget that single screen theatres exist."
In fact, as in markets such as North America and some European territories, multiplex exhibitors in India have found the ancillary revenue streams provided by these alternative entertainment offerings combined with concessions to be far more attractive than actual box office grosses.
Not all exhibitors are keen on the new multiplexes however. Manoj Desaj, the Executive Director of the Gaiety-Galaxy multiplex thinks the new trend is going to affect the quality and type of films being released by distributors:
"What is disheartening is that under the pretext of the entertainment, they are selling other amenities like food courts, lounge styles and pools. The core of these multiplexes is not quality entertainment, but hollow facilities and it is really sad that people are willing to pay astronomical prices and abandoning theatres and drama for these bromides."
Mohan Tapare, manager of the Vasant Theatre, Pune tried to drive the point home to Rao by saying:
"We will be left with b and c grade films and this will further deplete an already decreasing audience."
All India has to do is look to the current state of Hollywood's offerings to prove that theory to be correct.
Besides tax incentives, the government has also eased up its venue conversion policy for multiplex owners. Even if a single screen venue is unprofitable, it can not be converted into another commercial complex, unless a theatre consisting of 33% of the original seating is to be part of the new development. Multiplex owners, on the other hand, can change the nature of their primary business after 10 years without such restrictions.
In a country that, according to Rao, produces 1041 movies annually to make it one of the largest film industries in the world, this has led to the demise of the single screen cinema. Mumbai has seen 49 single screen theaters close over the past five years. It is interesting to note that as India becomes more industrialized, its exhibition business is practicing some of the same multiplex methods employed by their North American counterparts during the 1980s as some of these theaters have been chopped up into multiplexes with smaller screens.
Listening to Rao, it seems as if India's exhibition industry is on the fast track to becoming westernized:
Exhibitors complain that rampant film piracy, the cable television boom, mush rooming multiplexes and thinning audiences have aggravated their plight. Box office collections have been steadily dropping, with movies hardly running for one to two weeks in theatres.
Sound familiar?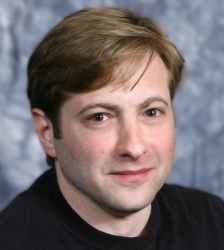 Latest posts by J. Sperling Reich
(see all)