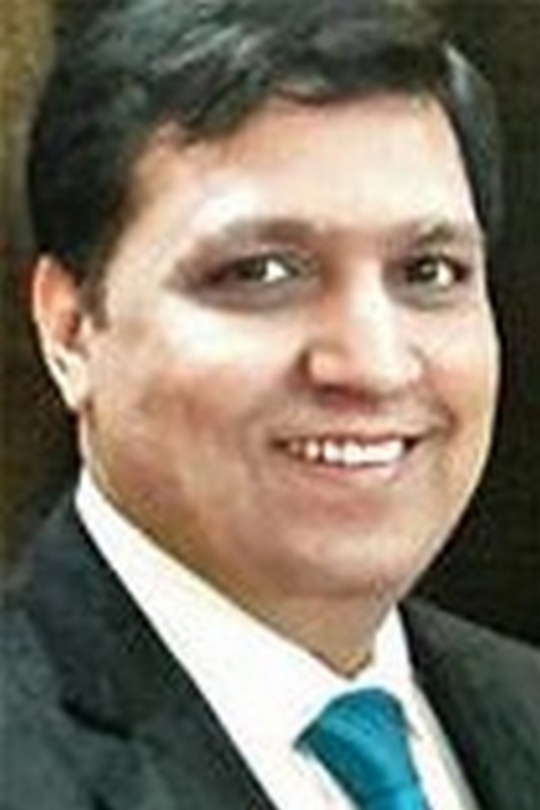 The role of a censor/certifier is not an easy one in any country.
It is a tightrope walk between filmmakers and demanding audiences seeking freedom of artistic expression and right to view age-appropriate content on one hand, and concerned parents and moral guardians on the other worried about the influence of sex, violence and bad language on the big screen, while balancing on a precariously slack rope of constantly shifting cultural norms. Even so, the appointment of a new CEO seems to have stirred up an exceptional amount of bad feelings in India.
Rakesh Kumar formally took over the role of heading  the Central Board of Film Certification (CBFC) last Friday, as noted in the Times of India. His previous qualification for the role was, well, none. Other than that he goes to the cinema sometime. He was previously Indian Railways Personnel Officer (IRPS) and his bio reveals that before that he was Managing Director of Indian Railway Catering and Tourism Corporation Limited (IRCTC). Prior to which he worked as Executive Director(Passenger Marketing) and Executive Director (Efficiency & Research), Ministry of Railways, having gained a post-graduate in Physics from Lucknow University (1975) and an MBA graduate from Patiala University (1993). So how did his career get side tracked (see what we did there?) into deciding what films are appropriate for which audiences.
The answer lies in the murky underworld of patronage and appointments that underpins much of Indian politics and bureaucracy. As noted in the TOI:
Like his predecessor Pankaja Thakur, Kumar is also a rank outsider in that he has not worked as a regional officer in CBFC, to have some knowledge of film censorship. It may be recalled here that Pankaja Thakur has gone back to her parent department – customs and central excise after she completed her three-year tenure as the CEO. Rakesh Kumar will also have a three-year term to serve.
So while it is not unusual for ministers in other countries to change departments as separate as Transport and Culture, it is unusual for civil servants that typically specialise for years in one filed to do so. Kumar did not help his case by giving an interview to the Mumbai Mirror, headlined 'It's Time for a Clean Up Act', where he was given ample celluloid to hang himself by spouting off about what currently bedevils Hindi cinema. It is worth quoting the Q&A at length:
Mumbai Mirror: What's your take on today's films?

Rakesh Kumar: The seriousness in content is missing. Filmmakers are pushing the envelope a bit too far. They tell us, "Whatever we show is happening in our homes." But what is happening in their homes is not necessarily happening across the country. So it cannot be the yardstick. I seriously don't think Ranbir Kapoor should have shown his middle finger and bared his butt in Besharam. I also felt that given his reputation, Aamir Khan shouldn't have produced a cussloaded film like Delhi Belly(pauses).

MM: Go on…

RK: My wife and I walked out of Agneepath in the interval because it was just too gory. Gangs of Wasseypur had terrible language and Vishal Bhardwaj retained Arshad Warsi's sex scene in Dedh Ishqiya despite us ordering him to blur it out. It was only when we told him that we'd be forced to make a police complaint, did he edit it out.

After watching Shudh Desi Romance, my five-year-old daughter asked me, "Dad, isn't there too much love in this movie?" More recently, I went to see Yaariyan with her and came out visibly embarrassed. Now, I have decided not to see even a U/A film with my kid.

MM: How do you plan to change things?

RK: I called a meeting of my Regional Officers and have told them that I am not happy with the way certain things are going.

MM: Are you in favour of removing 'No Smoking' disclaimer?

RK: No, Anurag Kashyap has to follow the law of the land. He has challenged it in court but he is unlikely to win the case.

MM: How will you make adult content suitable for TV viewing?

RK: If you have content like Grand Masti, I wonder how much would remain after we clip.

MM: But the film did well…

RK: Then pornography, which has a huge market in India, should be included in films to make them work better in the box-office.
The outcry amongst filmmakers, newspapers, critics, social media and cinema goers was almost instant.