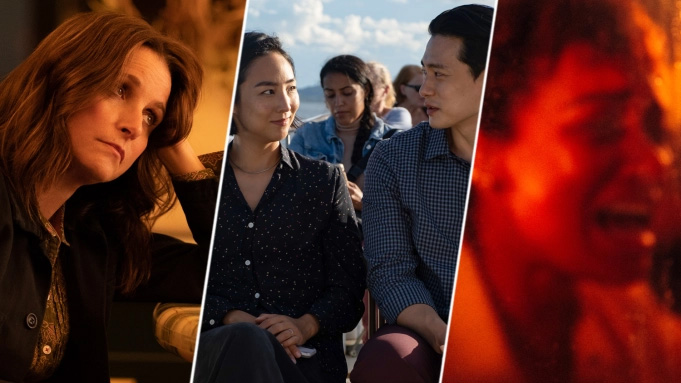 The Sundance Film Festival sales cycle has slowed down a bit since the event concluded in January, but some of the titles which didn't find buyers while in Park City, Utah are slowly starting to find homes. As well, release dates are being claimed by some of the Sundance selections that either arrived with distribution or were acquired mid-fest.
Sony Pictures Classic took the worldwide rights to Randall Park's directorial debut, "Shortcomings." The film, which screened int he U.S. Dramatic Competition section at Sundance, is based on Adrian Tomine's graphic novel and centers around a young man played by Justin H. Min who finds out just how immature he really is when his girlfriend takes an internship on the opposite side of the country. Sherry Cola and Ally Maki co-star. Expect a theatrical release later this year.
Kino Lorber won North American rights to "Scrapper," the directorial debut Charlotte Regan. The film stars newcomer Lola Campbell as a 12-year-old girl living secretly on her own after the death of her mother alongside Harris Dickinson, who plays her estranged father. "Scrapper" won the World Cinema Grand Jury Prize at Sundance and was previously acquired in various territories including the United Kingdom (Picturehouse), Australia (Madman), Poland (Against Gravity), Baltics and CIS (Arthouse), and Greece (Cinobo), Spain (Caramel).
A24 turned up to Sundance with a handful of films that received praise and festival buzz. Now the indie studio, whose "Everything Everywhere All at Once" is nominated for a Best Picture Oscar, has begun staking out dates on the release calendar for some of these titles. Nicole Holofcener's "You Hurt My Feelings," starring Julia Louis Dreyfus as a struggling author, will hit theatres 26 May. The directorial debut of playwright Celine Song, "Past Lives," will get a limited theatrical release on 2 June. Don't be surprised if we're all hearing a lot about this decades and continent spanning film during the next awards cycle. The Australian horror flick "Talk To Me" from directors Danny Michael Philippou will reach cinemas on 28 July, the same weekend as the presumably more family friendly "The Haunted Mansion" from Disney. That film started a bidding war after it's Sundance premier.
Finally, the musical comedy "Theater Camp" which sold to Searchlight Pictures during the festival for USD $8 million, will execute the theatrical guarantee clause of its acquisition contract when it hits North American cinemas on 14 July. This might be a bit of counter programming against Paramount's "Mission: Impossible – Dead Reckoning Part One." The film is a passion project put together by actors Molly Gordon, Nick Lieberman, Noah Galvin and Ben Platt.