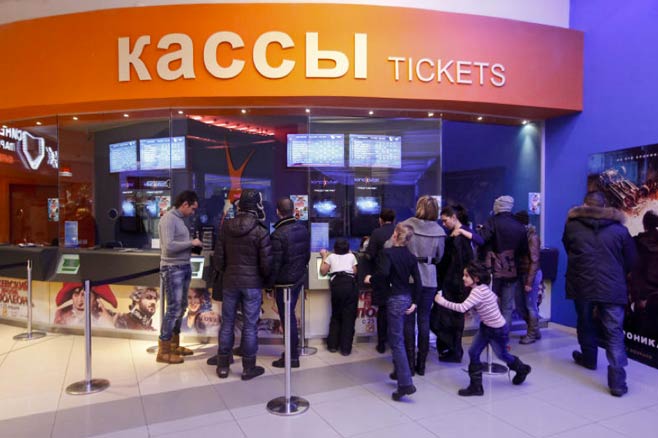 Sanctions against Russia in retaliation for its war against Ukraine are having a negative impact on cinemas, which face a shortage of films, equipment and spare parts. With Russia having become the largest cinema territory in Europe in terms of admissions in the last few years, this is the toughest blow yet to a market that was practically wiped out after the fall of Communism and which was previously predicted to become a billion dollar cinema market this year.
Russia had earlier seen the strongest post-pandemic recovery of any territory in Europe, with Comscore recording a 63% increase year-on-year in 2021 with 159.3 million admissions. With Hollywood films accounting for around 70% of total box office, the announcement by all Hollywood studios that they would suspend the release of new films came as a major blow. Russian cinemas have tried to overcome this by re-releasing Russian films, as well as screening new films from South Korea, Latin America and India. Domestic films have done well in recent years, offering a glimmer of a hope for the Russian cinema sector.
However, Russian cinemas also face a squeeze on new equipment, such as projectors, as well as spares and components. One of the most pressing shortages is of lamps for projectors, with Russia not having a significant uptake of laser projectors. As well as the Russian Federation, the sanctions also cover Belarus, as well as having an impact on Central Asian territories such as Kazakhstan, which have traditionally had Hollywood films distributed to them via Moscow. Cinemas in those countries appear to have found ways of importing and also dubbing films in ways that avoid going via Russia.
"There is a worldwide crisis related to lack of components for many products," a vendor for a western cinema equipment company in Russia is quoted as saying. "When the war started the situation got even worse because many logistics channels were blocked. Lead times are very long now, unfortunately." It thus seems that the latest crisis for Russian cinema, which had previously faced challenges ranging from currency devaluation to tragic cinema fires, could be its most challenging yet. However, it is still nothing compared to the fate of cinemas in neighbouring Ukraine that are being shelled by Russian forces.