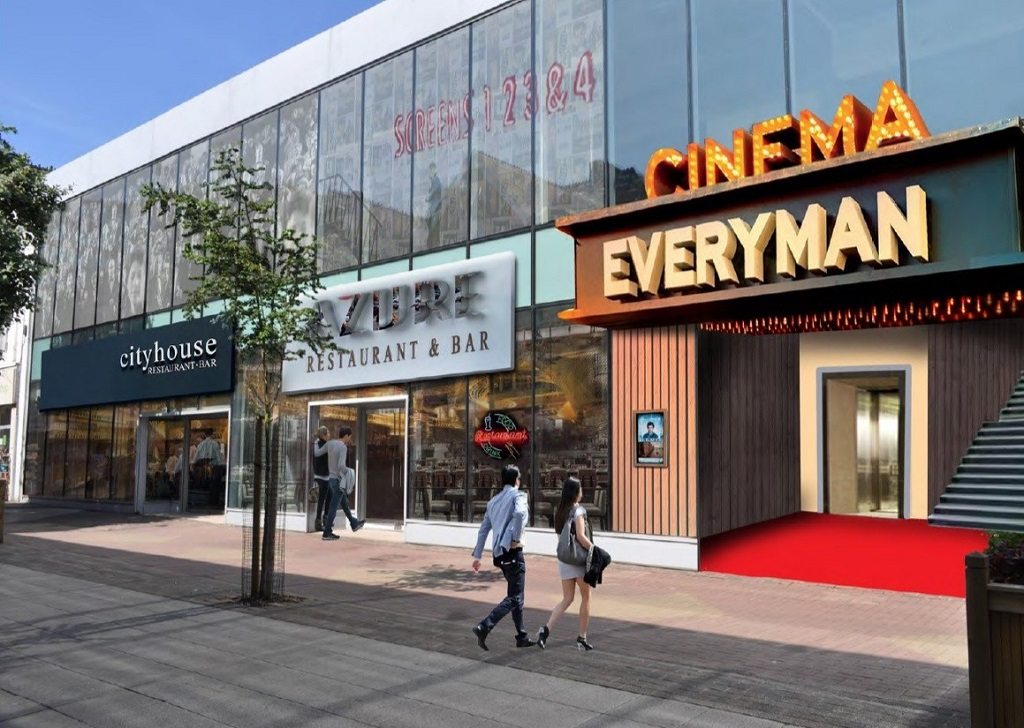 Quarterly results from UK boutique operator Everyman Media Group point to a strong recovery for premium cinema operations. The UK's fourth-largest cinema chain saw revenue climb to GBP £40.7 million in the first half of 2022, with losses narrowing to GBP £798,000, down from GBP £9.19 million in the same period the previous year. Everyman claims to be seeing "progress on all fronts," including admissions, concessions retail and expansions. CEO Alex Scrimgeour is quoted as saying that, "Despite reduced film output due to the effect of low production during the pandemic, we've enjoyed three of the ten highest-ever box office releases in the past twelve months."
Everyman is benefitting from a focus on the premium market, with table service of high-end drinks and hot food offerings. Even as it is expanding in new locations – Edinburgh late last year and most recently Egham, outside London, to be followed by Plymouth and Marlowand – it is sticking to its formula of no more than five screens and a strong focus on staff, service and premium food and beverage. The success stands in contrast to the challenges faced by larger cinema chains, even as the summer of 2022 saw the return of blockbusters and audiences.
Edison Group analyst Neil Shah told City A.M. that Everyman's optimism was well-placed as it "can capitalise on gaining market share whilst competitors such as Cineworld are focussed on survival."

Analysts at investment bank Canaccord Genuity backed Everyman with a buy rating and said "enhanced food and beverage offering and curated film offering of major and independent releases offer a real point of differentiation for customers".

City A.M.
At the time of writing Everyman Media Group had a market cap of GBP £88.23 million, more than double that of Cineworld at GBP £37.78 million. Everyman is entering a busy Q4 with a number of blockbusters and For Your Consideration releases; together with Curzon it is the largest cinema chain in the UK to screen films from Netflix, Amazon, Apple and Sky, while larger chains such as Odeon, Vue and Cineworld/Picturehouse and not playing films that have a release window measured in days or a few weeks. Even with a lack of major tentpole Hollywood titles in September and early October, Everyman is thus looking at an overall strong 2022.