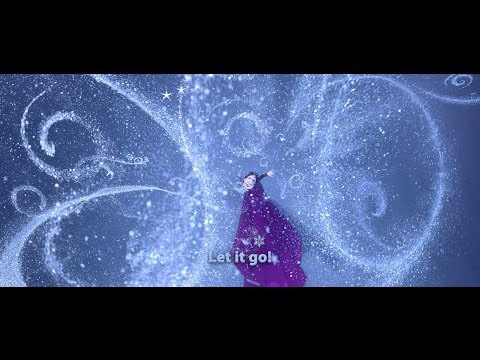 Walt Disney Studios may have struck upon an inventive way to squeeze more revenue from moviegoers who have already seen their latest animated feature, "Frozen". Hoping to get fans of "Frozen" back into theatres for some repeat business, Disney is releasing a sing-along version of the film on 2,000 screens in North America on January 31st.
Select showings of "Frozen" will include a snowflake that bounces across on-screen lyrics, encouraging audiences to belt out some of the movie's many songs. Disney's latest animated film has already grossed USD $773 million dollars globally, and the "Frozen" soundtrack has occupied the number one spot on the Billboard 200 chart for three nonconsecutive weeks in January.
The sing-along concept seems like a natural extension of the "Frozen" release strategy. The music and songs for the film were written by Kristen Anderson-Lopez and Bobby Lopez, the husband and wife team behind such Broadway hits as "Avenue Q" and "The Book of Mormon". The pair just earned a Best Original Song Oscar nomination for "Let It Go" one of the songs that appears in "Frozen". Tunes from the movie have proven so popular that fans have flooded the Internet with videos featuring cover versions.
Every studio hopes for repeat viewings of their blockbuster films, however these days most movies don't stick around as long as "Frozen" has to offer up such opportunities. I remember working as an intern in the public department of Twentieth Century Fox when "Home Alone" was released in 1990. It was a surprise hit and topped the box office for 12 straight weeks thanks to children who saw the movie multiple times. In the midst of its run Fox eve produced a television spot which featured moviegoers bragging about how many times they'd seen "Home Alone".