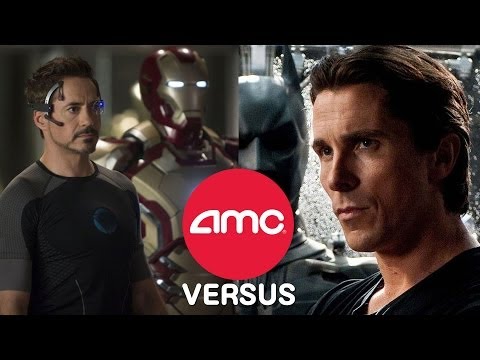 AMC Theatres is taking a page out of the latest marketing play books with its new online series "Versus". The first episode was posted to their website, via YouTube, on Tuesday, January 28th.
The show is hosted by blogger John Campea and the format centers around two opposing advocates defending their viewpoints on a hotly contested issue. At least that's Campea explains it. Not sure determining who gives the better super hero performance, Robert Downey Jr. as Iron Man or Christian Bale as Bat Man, is an issue that is either hot or all that contested. Even so, "Versus" marks AMC's latest attempt at content marketing.
If you haven't heard the phrase "content marketing" yet, I can assure you that will change soon enough. By the end of 2014 you'll be bombarded with so much content marketing the mere mention of the practice might send you running in the opposite direction. You know, kind of like the way traditional marketing does now.
That's actually why content marketing was born in the fist place; consumers stopped responding to traditional marketing methods, so corporations began to attract their attention by producing and distributing relevant and informative content. The marketing technique requires the creation of media such as e-books, blogs, magazines, videos, podcasts, etc. that enhance the entire category in which a company operates.
Some classic, often cited, examples of content marketing include the Lego Club and its associated magazine, which help promotes Lego and the Cleveland Clinic's Health Hub, an online health resource published by the academic medical center. Probably the paradigm that sets the bar for most content marketers is the Red Bulletin, a magazine for adventuresome thrill seekers published monthly by Red Bull, which manufactures an energy drink. Red Bull has proven that the readership of the Red Bulletin matches the demographics of the customers they are trying to acquire. It's also served to raise the public's awareness of the brand itself.