Imax plans to double its presence in the Gulf region over the next three years, the company's CEO has revealed.
Imax Corporation, the entertainment technology company known for its network of giant cinema screens, is planning to invest between $10 to $25 million (AED36.7 to AED91.2 million) in the Middle East region in the next three years, according to a report from Gulf News.

The company's CEO, Richard Gelfond, told the paper that his company planned to increase the number of IMAX theatres in the region from fifteen to thirty.

"By 2017, we would double our presence in the region and have about thirty theatres. It is a huge market," Gelfond said.  LINK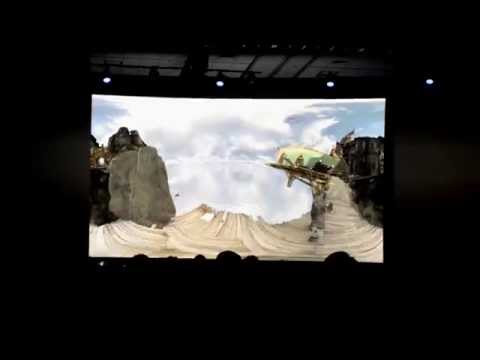 Last week Dreamwork's Animation SKG showcased its 360 degree 3D VR (virtual reality) film plans. The demo included a brief clip of a 'Super Cinema' scene with assets from Dreamwork Animation's "How to Train Your Dragon" franchise.
At a recent Samsung conference, Dreamworks unveiled "Super Cinema", a technology that aims to deliver the robust CGI movies that its customers are familiar with in a virtual reality format. That means that Dreamworks would be moving from pre-rendered movies to real-time ones, because just like our video games, the movie has to respond appropriately to where the user is looking.

That might sound simple enough, but consider the fact that Dreamworks demands such a high quality in its films, that rendering a single frame can take more than a day on a given PC. There's simply no way the company could deliver that level of detail in real-time, so it seems likely that what we'll wind up with is a really high-quality real-time movie that uses a traditional game engine that makes good use of anti-aliasing. The challenges go beyond that, though.  LINK