Ireland's cinema advertiser Carlton Screen Advertising is rebranding as Wide Eye Media. More importantly, the company is determined to focus strongly on the youth segment of cinema goers, highlighting the need and challenge for cinemas and advertisers in most exhibition markets in the developed world.
Although the old Carlton Screen Advertising (CSA) website is still running (pictured below), the new Wide Eyed Media (WEM) one (above) looks much better and gives an indication of the changes to come.
WEM represents 653 screens across 94 sites in both the Republic of Ireland and Northern Ireland and claims a reach of two million eyeballs per month (pairs, we assume). The company kept the CSA name long after the former UK parent company re-branded as Digital Cinema Media (DCM) – five years to be precise, as CSA (UK) became DCM on 1 January 2009. While DCM was acquired by UK multiplex operators Odeon and Cineworld (Vue joined later), CSA (Ireland) was bought by Irish commercial radio media mogul Dermot Hanrahan in May 2009. The company has thus continued to function under the moniker of a former parent company that doesn't exist any more.
This is now set to change as, with WEM having completed a  €2 million investment in digitisation of its end-to-end advertising system with Unique Digital, including recently upgrading their Advertising Accord™ software. WEM is thus now fully equipped to take full advantage of the possibilities of the digital screen advertising medium.
The company is marshalling major resources, including a €800,000 campaign based around the theme, "Wide Eye Media – Coming to your Senses. See it. Hear it. Feel it" There will also be a new 'sting' (ident trailer) playing in cinemas. You can see it for yourself below and although the YouTube compression is terrible, it will no doubt look and sound very impressive in cinemas.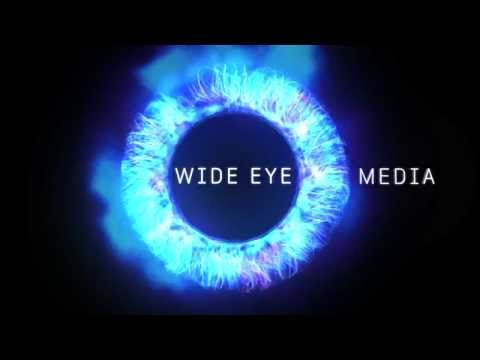 But the most interesting aspect of the exercise is 'under the hood' in terms of what WEM is trying to achieve in its new guise. As WEM rightly points out, Ireland has the highest cinema admissions per capita in the EU, something that is a good foundation to build on for cinema advertising.
It is worth going through WEM's very elegantly laid out and eloquently summarised presentation ('Why not Cinema'?) on their website, which should be a model for bigger and better resourced cinema advertisers (we are looking at you NCM and DCM). It builds a brief but compelling case for cinema advertising, which always has to punch above its weight, given that it accounts for just one to two per cent of total advertising spend in any given territory.