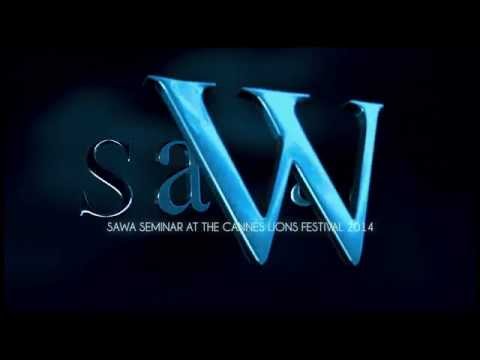 The Screen Advertising World Association (SAWA) held its annual showcase of Cinema Advertising innovation at the Cannes Lions Festival of Creativity 2014 on Monday 16 June. For those of you unable to attend (perhaps understandably, as CineEurope kicked off the same day), we bring you a report of what was said and shown.
The theme this year was "Back to the Future", in honour of the imminent key year of 2015 that featured in all three films of the trilogy, which is also predicted to be the biggest year in box office history. As Cheryl Wannell, General Manager of SAWA pointed out in a pre-show interview, "there is no better time to use the cinema medium."
SAWA together with its sponsors pulled out all stops to stand out in the crowded Cannes Lions schedule, not least attracting attention by hiring one of the original DeLorean cars from Universal and parking it in front of the Palais. Delegates filled out the Estrelle auditorium in the Palais De Festivale as the music and trailer from Back To The Future (BTTF) played.
The regular MC channelled Doc Emmet Brown from the films and with an electric arc flash opened 'the portal to the future' that is cinema big screen, in terms of showcasing innovation. Speaker after speaker would return to this point, that innovations are often imagined in films before the become reality as real life technology. Nothing matches cinema's ability to inspire innovation, as the audience was about to be told and show.
First up was a clip reel combining gadgets and technologies such as interactive driving maps, hand-held communicators, swipeable surfaces and voice controlled computers from films such as James Bond, Star Trek and Minority Report, coupled with adverts from companies such as General Motors, Samsung, Microsoft and Apple that had brought these technologies to life.